Coffees | Cocktails | Recipes | Drinking Gadgets | Your Magic Mug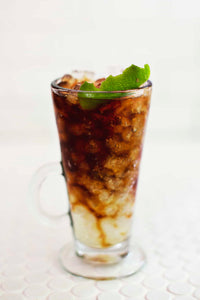 This coffee looks sodalicious!
What better way to cure the blues than to enjoy a blue curaçao cocktail? Blue curaçao (pronounced cure-ah-sow; the "sow" part is pronounced like th...
That time of the year! The time of Celebrations is approaching at a fast pace and it is time to start thinking about the menu that we will prepare ...