Coffees | Cocktails | Recipes | Drinking Gadgets | Your Magic Mug
That time of the year! The time of Celebrations is approaching at a fast pace and it is time to start thinking about the menu that we will prepare ...
The Jell-O shots, we love them! They are cute, fun and dangerously delicious.  They are gaining popularity year after year, and for many reasons! W...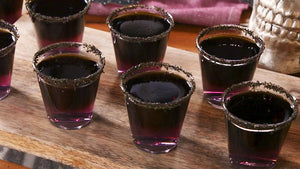 These shots are PERFECT for your next Halloween party—just make sure to give yourself plenty of time to prep them in advance. You want to make sure...